A 4% Sanitation Fee will be added to all checks to cover increased cleaning procedures.
*** Please note that there is a two-item minimum at tables! ***
Jammin Java's 20th Anniversary Outdoor Concert Series: Presented by WS Wealth Management with Generous Support from JangleBox and Urban Mattress
We return for our second year of outdoor concerts. This year we celebrate Jammin Java's 20th anniversary with a jam-packed calendar. All outdoor shows are free, and donations-only shows. You can enjoy our thin-crust pizza, loaded fries, salads, drinks and cocktails in our outdoor seating and limited-capacity indoor seating. We'll be serving food and drinks through the show!
Please wear a mask at all times to respect the distance to the people around you!
Limited capacity, first come first served, weather permitting.
Thanks for coming to the show and supporting live music! In order to support the business and the cause, we ask that you respect our Two Item Minimum Purchase policy for all guests seated at tables.
We appreciate your understanding as we make our way towards recovery!
ABOUT THE SHOW
Mama's Black Sheep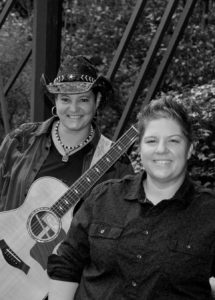 Mama's Black Sheep is the soulful collaboration of singer – songwriters Ashland Miller (guitar/vocals) and Laura Cerulli (drums/vocals). Together, this duo creates a blend of hit worthy originals and covers with a unique spin. Each song allows you to travel with time, whether you're swinging to Country, Rocking to Pop, Grooving to Soul, or swaying to the Blues; there's always something to move your body and stir your soul! Touring together since 2008, Miller & Cerulli (veterans of the singer – songwrite r circuit), have created a sound all of their own . Mama's Black Sheep is driven by Miller's versatile guitar grooves, Cerulli's innovative percussion, and two voices that blend like honey & whiskey in perfect harmonious balance. These ladies rock to their own beat, sharing songs of life and love, and empowering the listener to live boldly beyond the barriers. Mama's Black Sheep has four well received CD's to their credit ( Unmarked Highway, 2010; Drivin' On, 2011; Live @ The Bevy, 2016; The Sheep Save Christ mas, 2018 ), and a fully illustrated kids book based on the title track of their Holiday recording , "The Sheep Save Christmas" was released in 2019. The band's newest single "OCEAN" is available as a digital download and was used as a vehicle for fundraisin g for four non – profit organizations in St. Croix, USVI, where the duo travels each winter to perform. Mama's Black Sheep ha d been touring full – time throughout the continental U.S. and the Caribbean, playing nearly 200 shows a year prior to the COVID19 pand emic . In March 2020 they found themselves unemployed practically overnight as the country went into lockdown. As many other musicians in the same situation, Mama's Black Sheep began doing virtual online shows, and finding other creative ways to share their music and talents during quarantine. As venues have gradually reopened, they have continued playing virtual events, a s well as Covid – safe outdoor events. While much of their touring is done as a duo, they are occasionally seen as a trio, or full band wit h the addition of Helen Hausmann on violin and/or Christine Havrilla on bass. Ashland and Laura , produce magical tapestries of songs, weaving energetic color and rich texture to create an infectious and lively conversation between guitar and percussion. Th is thought – provoking duo will tantalize your aural appetite, regardless of your musical taste buds, with a diverse blend of blues, soul, country, pop, and more by unapologetically dipping into the well of all music genres. It's called soulful, poetic story telling with an irresistible groove.
Christina Havrilla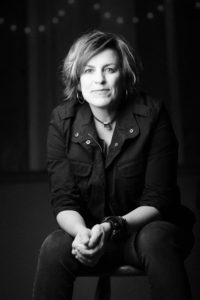 Award – winning Philadelphia native Christine Havrilla brings her "well – built, catchy, smart tunes" (Upstage Magazine) to audiences everywhere, touring solo and also with the support of her band, Gypsy Fuzz. Christine utilizes the soft gritty texture of her vocals to express warmth and honesty listeners quick ly embrace as well as her aggressive, raw, trash – style guitar playing and looping. What's Up Magazine exclaims, "Christine breaks out the gasoline and sets fire to the typical Roots/Folk genre with blazing guitars." Ed Kiggins of inD Round raves, "Christine is one of the hardest working women in music. With her child prodigy – come – of – age guitar virtuosity, a supremely passionate and emotive voice, and an arsenal of wonder songs that have endeared her to a loving and devoted audience, she is in a class all of her own … we simply call her brilliant!" 2020 brought the difficulty of Covid and a cancer diagnosis, but, Christine pressed on with many virtual opportunities which included WHYY pick ing up the band's quarantine video of "Desire" for their House Concert Series 2020 while WXPN's The Key (August 2020) raved about the same video saying, " The song is a jagged rocker reminiscent of Sheryl Crow and Bonnie Raitt !" Christine was also featured on WDIY's Parlor Sessions , Sellersville Theatre's Soundbooth Sessions , Wawa's Welcome America 4 th of July Event, and World Café Live's House Concerts to name a few. The Dover Post (2019) exclaims , "Christine Havrilla is a tough – as – nails front – woman with a serious habit of rocking a plethora of stages." Nor'easter Magazine states, " Christine Havrilla is a creative, talented powerhouse wrapped up in one com plete package!" Mike "Jacobs" McKenna of Steel Notes Magazine says, " This ambitious Philly native manifests her talent in certain ways that allows her to create eclectic music which will grab your heart and leave a lasting memory. " Mark Rogers from 93.7 WSTW raves, "…with Gypsy Fuzz , Christine takes that r ock element and turns it to 11!" Named " One of the Top Ten Indie Artists " by The Advocate Magazine, The Washington Post writes, "(Havrilla's) songs are intelligent and moving, the arrangements are incisive and colorful, and, best of all, Havrilla consistently comes across as a confident and seasoned performer." Christine has also shared the stage with ar tists like Brandi Carlile, Chely Wright, Jeffrey Gaines, America, Trigger Hippy, Jill Sobule, Janis Ian, Patty Larkin, Eri n McKeown, Susan Werner, Antigone Rising, Melissa Ferrick, Dave Mason, & Davy Knowels. Listed with Takamine Guitar's Worldwide Artists , Clayton Picks, and Telefunken Microphones , s he was a lso a featured Artist for American Musical Supply's Singer/Songwriter Month, nominated for About.com's Reader's Choice Awards , awarded the 2010 Garden State Film Festival's "Best Contemporary Country Song" for "Blinders", and nominated for 3 "Homey Awards" for 93.7 WST W . Inessa at 101.9 KINK.FM calls Gypsy Fuzz "Yet another fun late – year discover y!" Michaela Majoun, former DJ from 88.5 WXPN , applauds her "terrific, big sound ", while Philadelphia Magazine states, "She rocks!" Christine , a self – taught musician since the age of 5, performed at the Sundance Film Festival in 2020 and was featured in Curve Magazine in November to talk about connecting with fans during Covid. After three years of releasing "Live Session" Albums (2015 – 2018) & celebrating the 20 th Anniversary of the album "Some Other Thing ", t he band released a 2019 studio album called "Sunless Escapade" , recorded at Studio 1311 outside of Philadelphia, PA. Lyric Videos for 8 of Christine's songs were released in late 2020 and an acoustic re – mix single of "Thinking of You Lately (1996) came out in January of 2021. Christine can be found writing, recording , experimenting , plus playing bass for Mama's Black Sheep and 3 Stories High