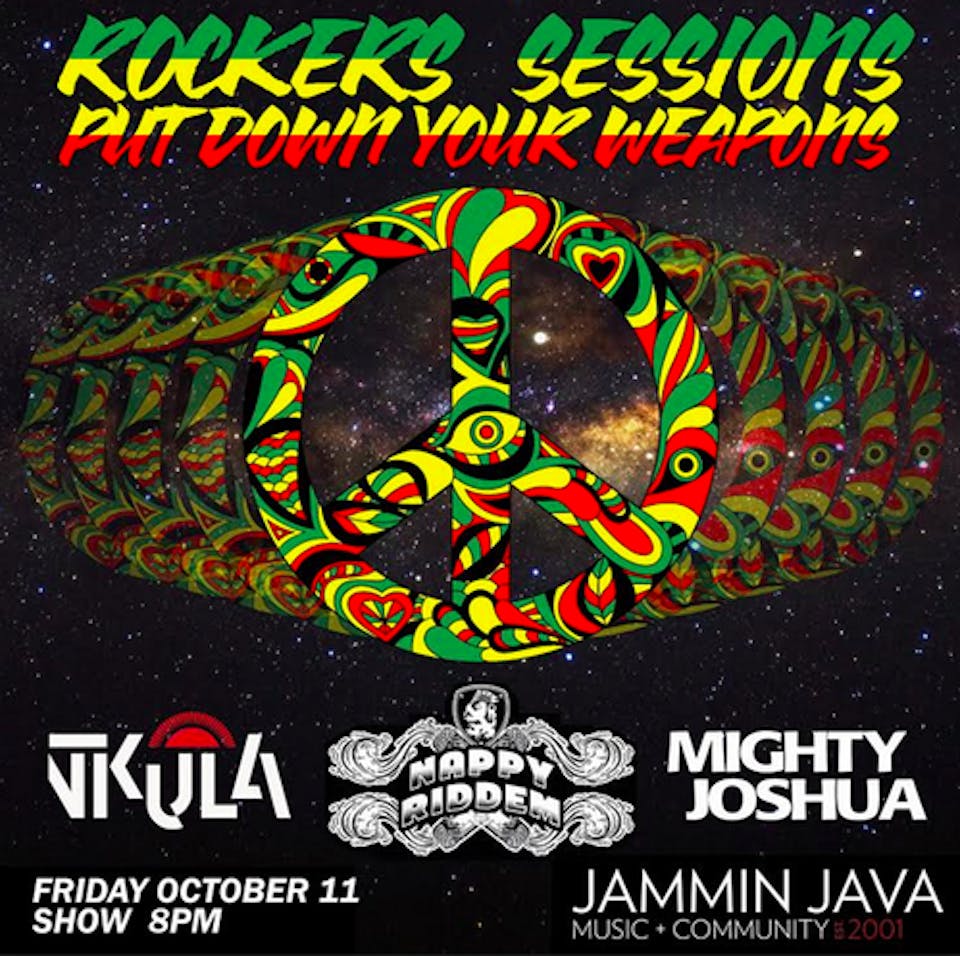 Advance GA $10 | Day of GA $15 | Premier Plus $20
• Full dinner and drink menu available
• The Premier Plus section is a raised area with great views and reserved seats and tables. There is a dedicated server for faster service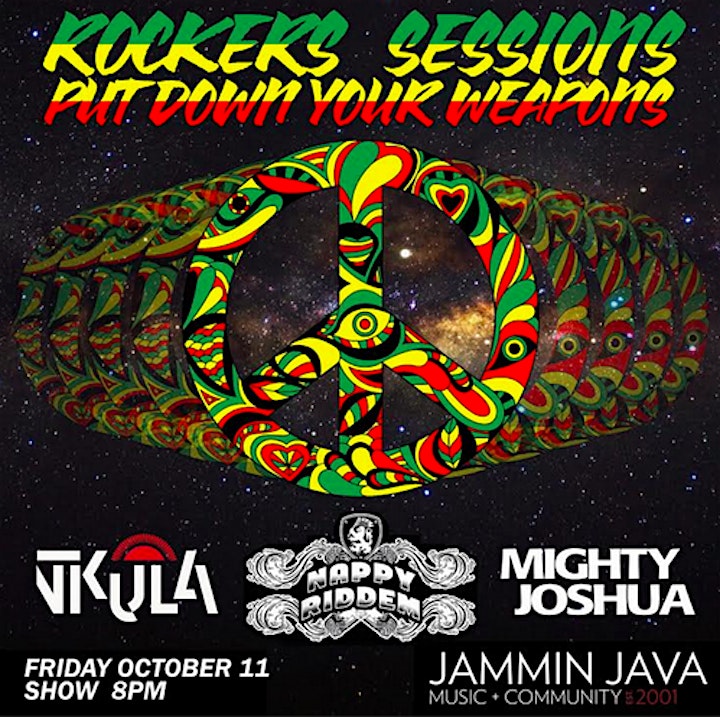 Nkula
A heartical drum beat combined with deep bass grooves and a sweet skank guide Nkula's listeners to that special place that only reggae lovers know and adore, but it's the band's message of peace, love, and unity that brings true meaning to Nkula's music.
Nkula is led by "Ras Abel" Mekonnen who hails from Ethiopia, and brings more than 20 years of professional music experience to the group. In its short tenure, Nkula has had the pleasure of performing at venues such as The Lincoln Theatre, Tropicalia, Freeman Stage, Union Stage, and opening up for acts such as SOJA, Steel Pulse and Jesse Royal.
Band Members
Vocals - Ras Abel Mekonnen
Drums - Addio Ras
Bass - Anteneh Sergawe
Guitar - Raul Flores
Guitar - Nick Gold
Keyboards - Ryan Tramonte
Percussion - Max Sagastizado
Trumpet - Mark Allred
Saxophone- Agimon Ali
Trombone - Tony Aimone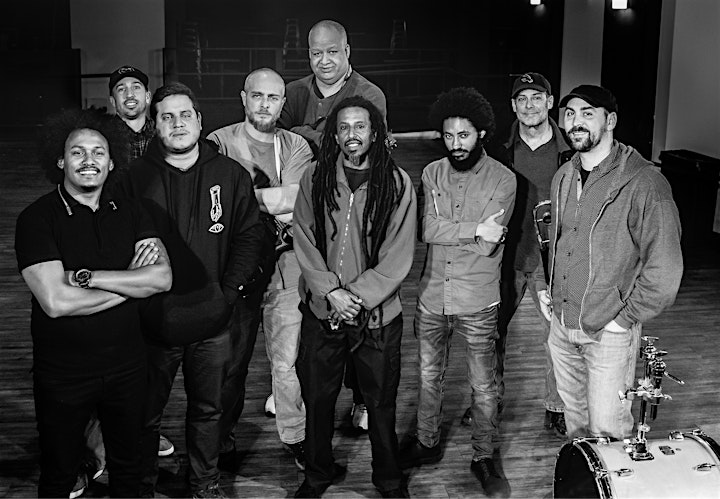 Nappy Riddem
Since releasing their debut album on Fort Knox Recordings in 2011, NAPPY RIDDEMhas been busy touring nationwide and releasing a string of remixes, transforming itself into an uplifting and conscious reggae band that is funky enough to pack the dance floor. Started by Mustafa Akbar and Rex Riddem, Nappy Riddem has expanded into a six-piece band, whose live show is engaging and compelling, getting the crowd moving and grooving with a smile on their faces.
In 2013 Nappy Riddem released "The Rock Steady EP" and was awarded "Best Reggae Recording" by the Washington Area Music Association, in 2014. Nappy Riddem stepped out of the studio to focus on touring. They've toured up and down the East Coast as well as Texas, Colorado and California. Nappy Riddem has headlined world famous venues like the 9:30 Club and Brooklyn Bowl. This band of brothers has had the pleasure of supporting Steel Pulse, the English Beat, Go-Go rockers Experience Unlimited, John Brown's Body, Lee Scratch Perry, and every current incarnation of Bob Marley's Wailers, most recently featuring Aston "Family Man" Barret and Marley's Lead Guitarist Junior Marvin. Junior Marvin also selected Nappy Riddem to mentor and tour with him as his backing band during their 2014 California tour. The highlight of which was headlining the prestigious Joshua Tree Music Festival. Nappy Riddem's performances meld Reggae, Rock, and Funk together into their unique brand of "Dancehall Funk".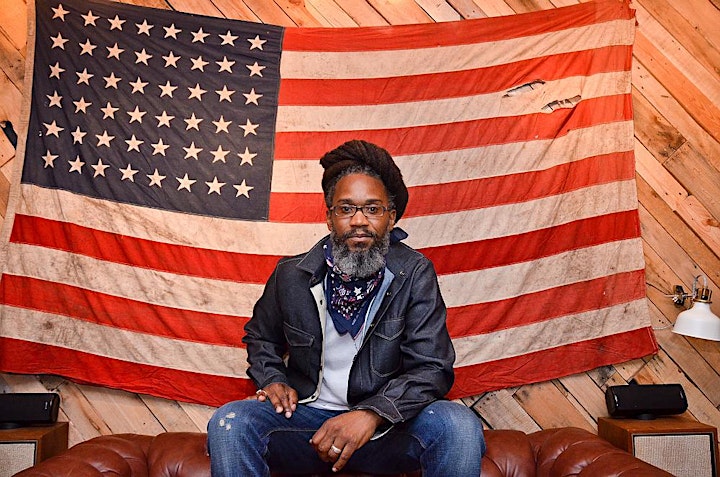 Mighty Joshua
Independent Reggae Artist Mighty Joshua engages audiences by opening minds and activating bodies through song. Conscious lyrics flow freely to create distinctive refrains that pulse with pride against rhythms rooted in percussion. His soulful exploration in the evolution of sound creates an expression of reggae for the modern day.

As Virginia Reggae Ambassador (2015+2016) and Artist of the Year (2014, 2015, 2016) Mighty Joshua advocates for reggae music by sharing his love of the genre and culture with meaningful performances for the masses. Mighty Joshua's self-titled debut solo album is a life inspired compilation that encourages reflection and empowerment for oneself, community, and beyond. The official "Mighty Joshua" video has aired on Virginia Currents, and his single "Full Circle" was a featured track on Relix Magazine's Compilation CD for the October/November 2014 issue distributed to subscribers and newsstands nationwide.

Mighty Joshua plays in a multitude of arrangements including high energy live performances with support of his back-up band the Zion #5 and as an acoustic configuration known as Roots Covenant. From mountain top festivals, to intimate club gigs, he invites listeners of all ages to experience the spirit of reggae.

His musical roots in African percussion led to experimenting with sound and rhythm. Soon after exposure to Djembe and Djun Djun drums they became a part of his playing repertoire which also includes the Didgeridoo. Mighty Joshua played percussion and supplied backing vocals for Corey Harris albums "Father Sun, Mother Earth" and "Fulton Hill Blues" and has opened for several internationally acclaimed reggae acts including Steel Pulse, Culture w/ Kenyatta Hill, the Meditations, the Itals, and Ziggy Marley.

Past projects include: Jah Revelations, Richmond Dub Collective, and Antero. When he's not living the life of a professional musician, he enjoys integrating music for social awareness and celebrating the impact individuals make. Mighty Joshua is dedicated to making a difference by working closely with several non-profit organizations both locally and globally, including the Makindu Children's Program in Kenya.

Venue Information:
Jammin Java
227 Maple Ave E
Vienna, VA, 22180