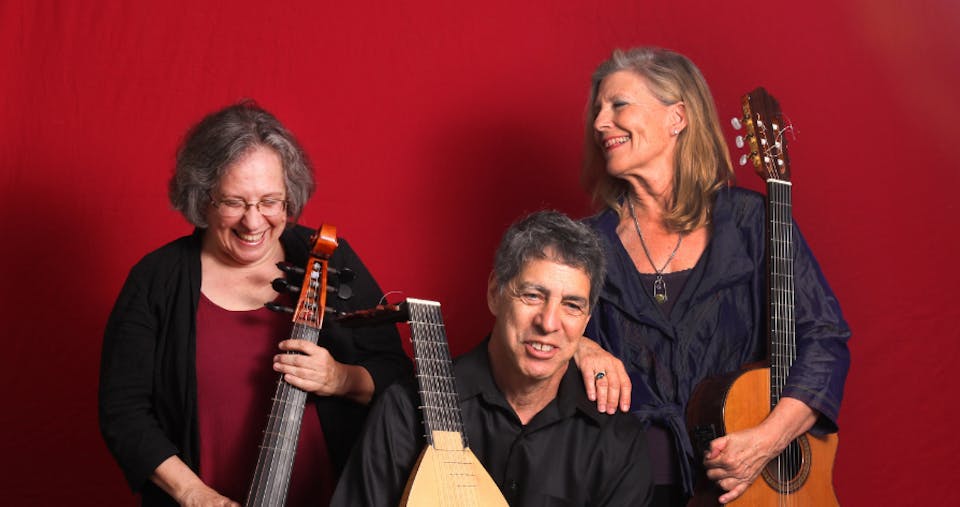 Outside show! Trio Sefardi
FREE RSVP; SUGGESTED DONATION
Trio Sefardi, a northern Virginia-based ensemble, performs traditional songs of the Sephardim, the descendants of Jews exiled from Spain in 1492. Their repertoire draws on the song traditions of Sephardic communities from the former Yugoslavia, Greece, Bulgaria, Turkey, and North Africa, with a special emphasis on traditional and original songs they learned from their mentor, Bosnian-born singer/composer and 2002 National Heritage awardee Flory Jagoda. The trio has performed extensively at prestigious East Coast concert venues, festivals, synagogues, and Jewish community centers since forming in 2010.
Please wear a mask at all times to respect the distance to the people around you!
Limited capacity, first come first served, weather permitting.
Thank for coming to the show and supporting live music! In order to support the business and the cause, we ask that you respect our Two Item Minimum Purchase policy for all guests seated at tables. We appreciate your understanding as we make our way towards recovery!
Venue Information:
Jammin Java
227 Maple Ave E
Vienna, VA, 22180