Music Makes Life Better For The MusicianShip feat.
Mama's Black Sheep + Christine Havrilla
$20.00 - $30.00
Sales Ended
GA $20 | Premier $25 | Premier Plus $30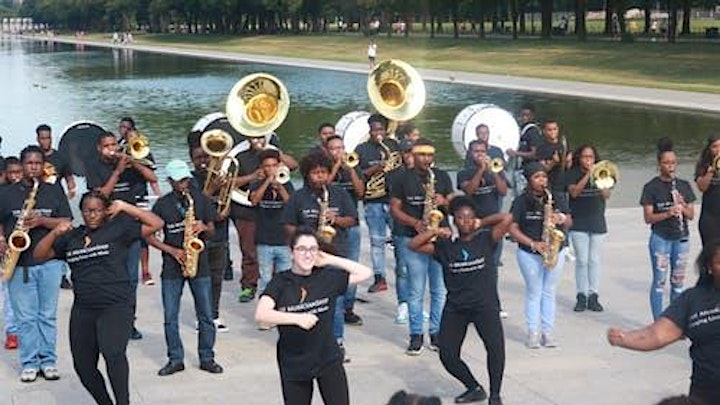 Music Makes Life Better is thrilled to once again partner with Mama's Black Sheep & Christine Havrilla to help raise funds and awareness for The MusicianShip. Please join us for an evening of amazing music and giving back!! This all ages show will feature the Mama's Black Sheep full band, and Christine Havrilla. Doors: 6:00 pm / Show: 7:30 pm
TICKETS: GA $20 | Premier $25 | Premier Plus $30
-The MusicianShip was founded by a passionate group of music enthusiasts who view music as a vehicle to change lives. Since their founding, they have garnered the support of internationally recognized musicians and constantly work to engage people who are willing to serve a dual role as not only music educators, but also as mentors. Through after-school and summer programs, as well as performing ensembles such as the Washington Youth Choir, The MusicianShip seeks to alter the life trajectory of program participants, thereby creating a more vibrant, educated, empowered, and well-intentioned world.
-50/50 Fundraising Raffle with winner drawn during the show!
Donation Platform: Text MUSICHELPS to 44-321 to donate to The MusicianShip's Free-Of-Charge music programs in DC!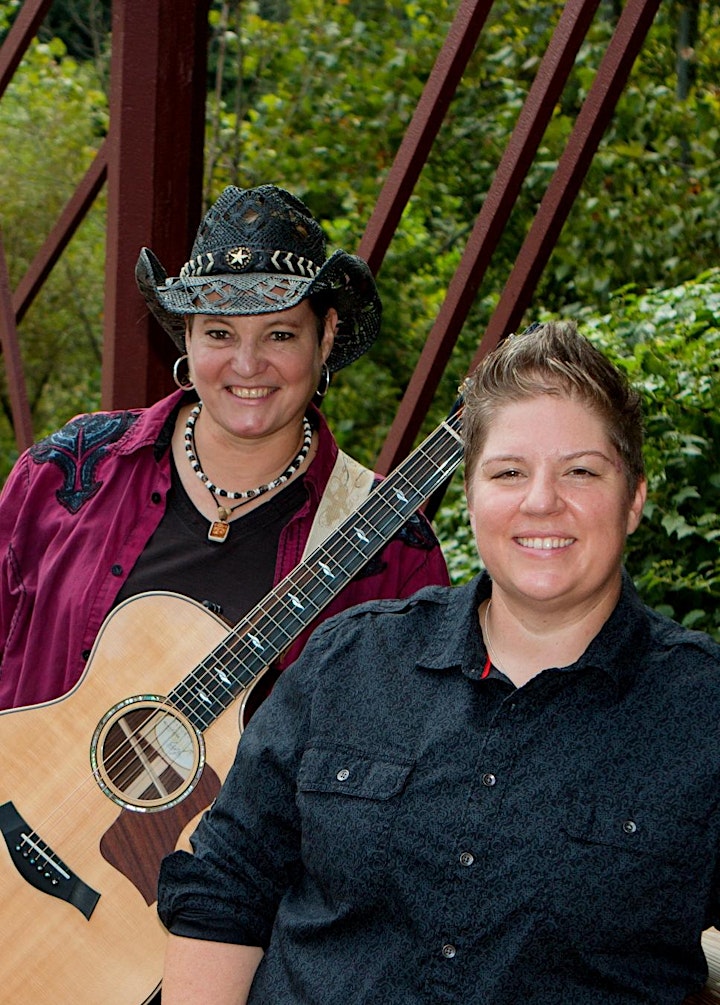 MAMA'S BLACK SHEEP:
Mama's Black Sheep is the soulful collaboration of singer-songwriters Ashland Miller (guitar/vocals) and Laura Cerulli (drums/vocals). Together, this duo creates a blend of hit worthy originals and covers with a unique spin. Each song allows you to travel with time, whether you're swinging to Country, Rocking to Pop, Grooving to Soul, or swaying to the Blues; there's always something to move your body and stir your soul!
Touring together since 2008, Miller & Cerulli (veterans of the singer-songwriter circuit), are creating a sound all of their own. Mama's Black Sheep is driven by Miller's versatile guitar grooves, Cerulli's innovative percussion, and two voices that blend like honey & whiskey in perfect harmonious balance. These ladies rock to their own beat, sharing songs of life and love, and empowering the listener to live boldly beyond the barriers.
With three well received CD's to their credit (Unmarked Highway, 2010; Drivin' On, 2011; Live @ The Bevy, 2016) the duos newest recording, "The Sheep Save Christmas" was released October 2018 to celebrate 10 Years of Mama's Black Sheep. The Sheep Saves Christmas features some Holiday favorites with a "Sheep" spin, and a few new original songs. Just in time for this Holiday season, they just released a fully illustrated children's book based on the whimsical title track of "The Sheep Save Christmas". Mama's Black Sheep is on the road nearly 200 days a year touring extensively throughout the continental U.S. and the Caribbean.
Ashland and Laura, produce magical tapestries of songs, weaving energetic color and rich texture to create an infectious and lively conversation between guitar and percussion. This thought-provoking duo will tantalize your aural appetite, regardless of your musical taste buds, with a diverse blend of blues, soul, country, pop, and more by unapologetically dipping into the well of all music genres. It's called soulful, poetic story telling with an irresistible groove.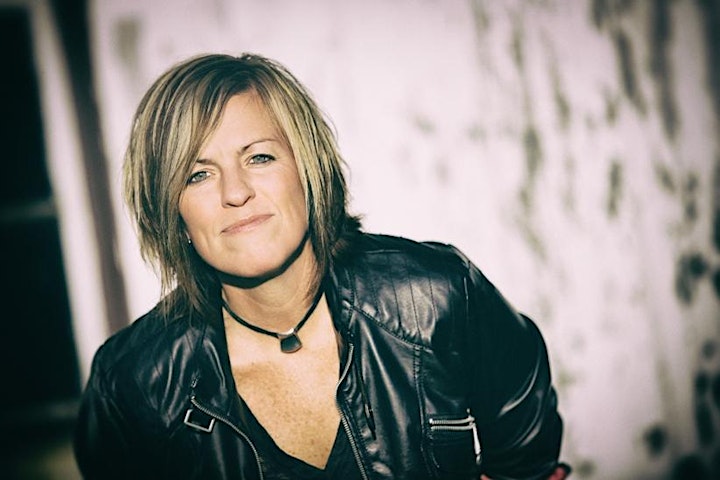 CHRISTINE HAVRILLA:
Award-winning Philadelphia native Christine Havrilla brings her "well-built, catchy, smart tunes" (Upstage Magazine) to audiences everywhere, touring nationally solo and with the band in support of her new 2019 album, "Sunless Escapade". Christine utilizes the soft gritty texture of her vocals to express warmth and honesty listeners quickly embrace as well as her aggressive, raw, trash-style guitar playing and looping. With twelve albums and 3 EPs under her belt, What's Up Magazine exclaims, "Christine breaks out the gasoline and sets fire to the typical Roots/Folk genre with blazing guitars." Ed Kiggins of inD Round raves, "Christine is one of the hardest working women in music. With her child prodigy-come-of-age guitar virtuosity, a supremely passionate and emotive voice, and an arsenal of wondersongs that have endeared her to a loving and devoted audience, she is in a class all of her own. She calls her unique style

Neofunkadelicfolkpoptwangrock, but we simply call her brilliant!" Main Line Today Magazine lists Christine as one the25 "Power Women ready to lead." "Christine Havrilla is a creative, talented powerhouse wrapped up in one complete package!" exclaims Nor'easter Magazine. Mike "Jacobs" McKenna of Steel Notes Magazine says, "This ambitious Philly native manifests her talent in certain ways that allows her to create eclectic music which will grab your heart and leave a lasting memory. Her Roots/Folk/Americana background coupled with that unique individuality that she possesses allows her to be a presence that steps into many genres and gives her the tools to crossover to different music formats."

Mark Rogers from 93.7 WSTW raves,"...with Gypsy Fuzz, Christine takes especially that rock element and turns it to 11." Named "One of the Top Ten Indie Artists" by The Advocate Magazine, The Washington Post writes, "(Havrilla's) songs are intelligent and moving, the arrangements are incisive and colorful, and, best of all, Havrilla consistently comes across as a confident and seasoned performer."

Christine has shared the stage with artists like Brandi Carlile, Chely Wright, Jeffrey Gaines, America, Jill Sobule, Janis Ian, Antigone Rising, Melissa Ferrick, & Davy Knowels to name a few.

Gypsy Fuzz's premier album titled "Searching. Finding. Living.", co-produced by Larry Crane (Elliott Smith, Sleater-Kinney, Cat Power), was listed on Advocate Magazine's not to be missed "Best Overlooked Albums".

Christine is listed with Takamine Guitar's Worldwide Artists, Clayton Picks, Audix Mics, was a featured Artist for American Musical Supply's Singer/Songwriter Month (Feb 2015& 2017), nominated for About.com's Reader's Choice Awards, awarded the 2010 Garden State Film Festival's "Best Contemporary Country Song" for "Blinders", nominated for 3"Homey Awards" (2015) for 93.7 WSTW, and is called "...raw, simple, wonderful!" by Curve Magazine. Inessa at 101.9 KINK.FM calls Gypsy Fuzz "Yet another fun late-year discovery!"

Michaela Majoun, former DJ from 88.5WXPN, applauds her "terrific, big sound", while Philadelphia Magazine states, "She rocks!" Len Lear of Chestnut Hill Local(2019) proclaims, "You probably should not wear socks because if you do, singer/songwriter Christine Havrilla and her band, Gypsy Fuzz, will knock them right off."

Christine is noted in the new book by Sean Kay called "Rockin' the Free World" (Dec 2016 Roman & Littlefield). After three years of releasing "Live Session" Albums (2015-2018), Christine celebrated the 20th Anniversary of the album "Some Other Thing"(1998/2018), with a re-print as well as bringing songs back to the current set list while touring! The new 2019 studio album called "Sunless Escapade" was recorded at Studio 1311 outside of Philadelphia, PA

Venue Information:
Jammin Java
227 Maple Ave E
Vienna, VA, 22180