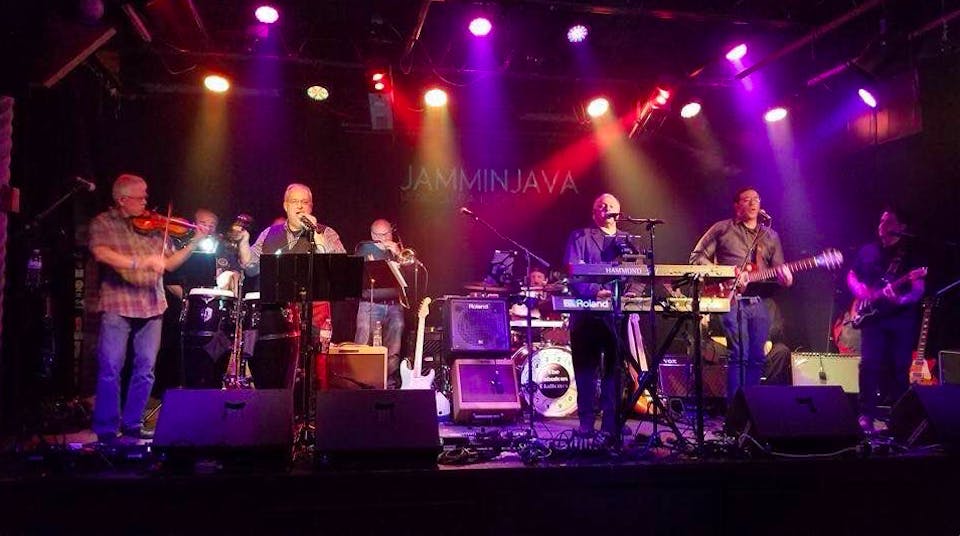 Friends of JJ: An Outdoor Fundraiser with The Fabulous Dialtones Benefiting The Beltway Horns & The US & JJ Staff Fund
FREE RSVP; SUGGESTED DONATION
The Fabulous Dialtones were formed in 1996 and play classic rock songs at public venues, corporate and private events.
Tony Bardo - Keyboards, Guitar, vocals; Bob Divine - percussion, guitar, vocals; Marc Zoellner - drums, Clliff Greenblatt - guitar, vocals; Bob McCoy - bass and vocals, Bob Holladay - trombone; Mark Moccio - alto & bari saxaphone; Rick "Hollywood" Thompson - tenor saxophone, Sam Baumel - fiddle
Please wear a mask at all times to respect the distance to the people around you!
Limited capacity, first come first served, weather permitting.
Thank for coming to the show and supporting live music! In order to support the business and the cause, we ask that you respect our Two Item Minimum Purchase policy for all guests seated at tables. We appreciate your understanding as we make our way towards recovery!
Venue Information:
Jammin Java
227 Maple Ave E
Vienna, VA, 22180