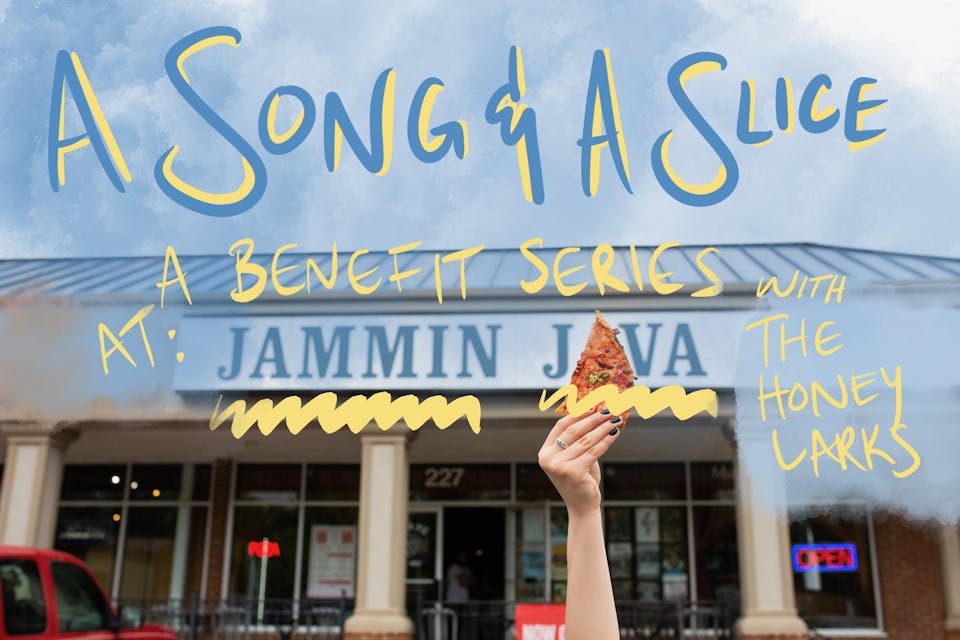 A Song & A Slice: One way Out Benefiting NAACP LDF (FREE!)
FREE RSVP; SUGGESTED DONATION
A Song & A Slice: A Socially Distanced Outdoor Concert Series
Please join us for our first outdoor concerts this summer, and help support some great causes! These are suggested donation shows, each benefitting a different cause chosen by the artist. The donations as well as $1 from every beer sold will go to those causes!
This series is here to celebrate the opening of Union Pie at Jammin Java, our newest pizza shop! You can enjoy our thin-crust pizza, loaded fries, salads, drinks and cocktails in our outdoor seating and limited-capacity indoor seating. We'll be serving food and drinks through the show!
Please wear a mask at all times to respect the distance to the people around you!
Limited capacity, first come first served, weather permitting.
Thank for coming to the show and supporting live music! In order to support the business and the cause, we ask that you respect our Two Item Minimum Purchase policy for all guests seated at tables. We appreciate your understanding as we make our way towards recovery!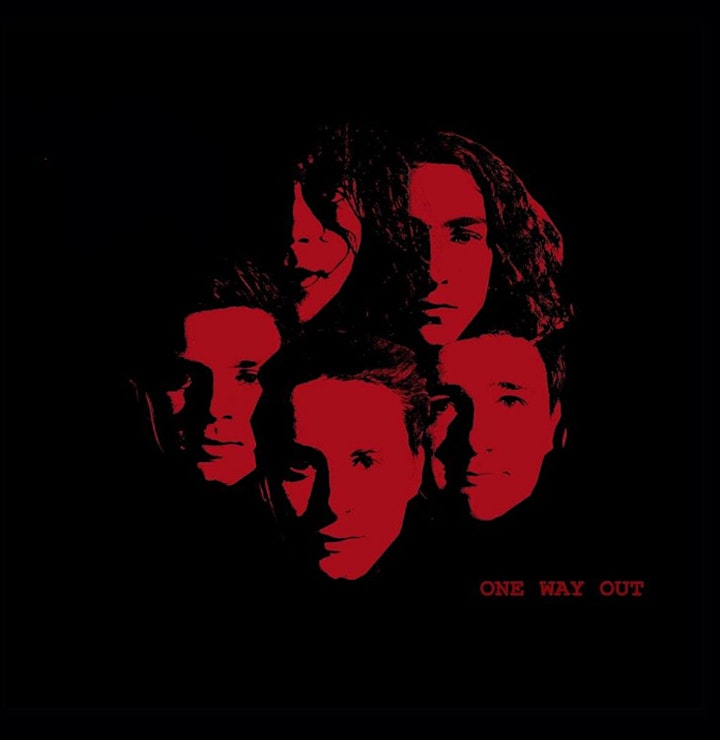 "Make no mistake: young DC rockers One Way Out can fill a room." One Way Out is an original rock band from Washington D.C., packing venues in their hometown before any of them had even graduated high school. "Not only can they pack a room full of fans but they can play like seasoned champs, filling a space with the sound of rock 'n' roll." Their classic rock influences such as Led Zeppelin and The Doors give them "a strong 70's vibe mixed with a modern songwriting style." Other artists that have inspired the band are The Eagles, James Taylor, and blues legends such as B.B. King and Muddy Waters.

One Way Out has received four finalist nominations at the Wammies (Washington Area Music Awards) for Best Rock Album, Best Hard Rock Album, Best Hard Rock Artist, and Best Hard Rock Song. On January 5th, 2018, One Way Out released their first EP, "Black & White". They returned to the studio in November-December 2018 to record their first full length album. Their lead single "Who Are You" was released on February 8th, 2018, and a second single, "Coming Back" was released on February 22nd. One Way Out's debut album "Cosmic Beat" was released March 8th, 2019 to a full house at Rock & Roll Hotel. After nearly a year, they released "Black Walls" on February 28th, 2020, which featured The Stooges 1970 cult classic "Down on the Street" on the B-Side, showing that they are not just a group of pretty faces with their newest and heaviest single.

One Way Out has played shows all around the DC area — at venues such as Union Stage, DC9 Nightclub, The Pie Shop, Tally Ho Theater, Rock & Roll Hotel, MilkBoy Arthouse, and Villain and Saint — as well as in New York City and Philadelphia. The band formed in 2012 with Josh Gaba (Lead Vocals), Jake Schaefer (Lead Guitar), and Giulio Iacoviello (Bass Guitar) being the three remaining original members. After a year, Geist Topping took over as the drummer, and in 2015, Ari Rubenstein (Keyboard) joined the group.

Venue Information:
Jammin Java
227 Maple Ave E

Vienna, VA, 22180