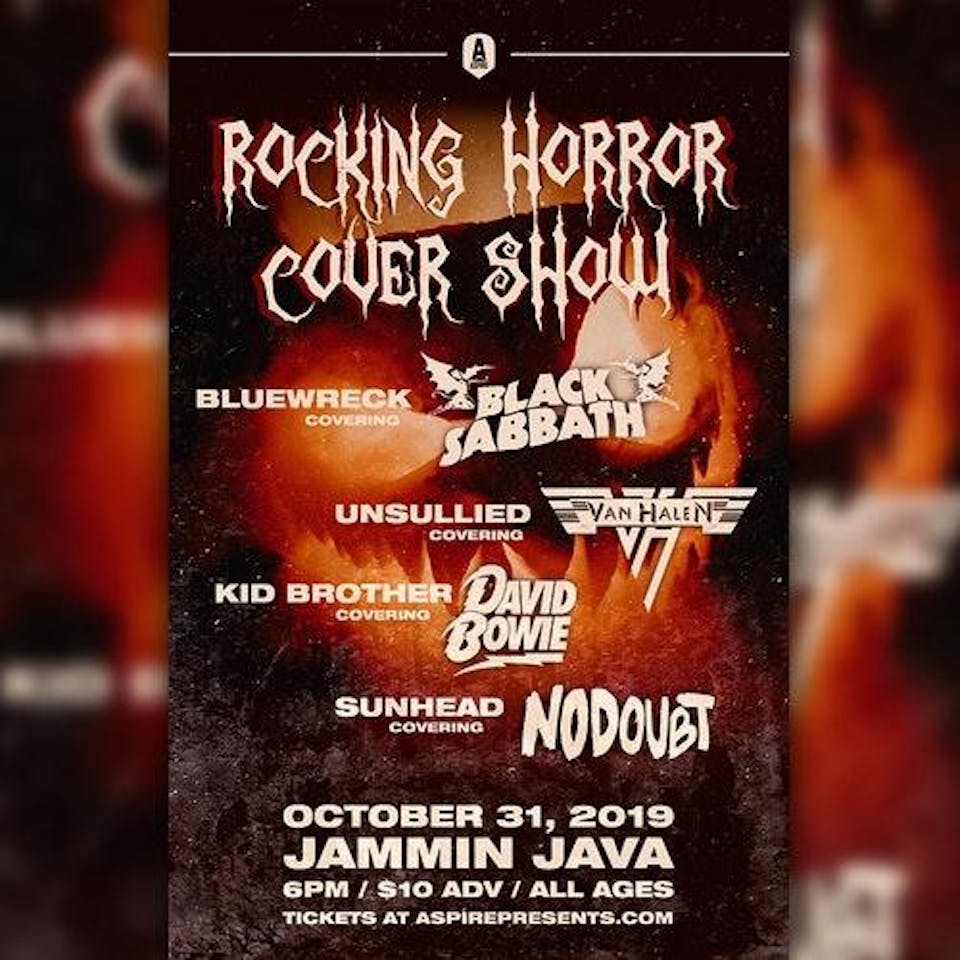 Bluewreck
Unsullied
Kid Brother
Sunhead
$15.00 - $20.00
Sales Ended
Advance GA $10 | Day of GA $15 | Premier Plus $20
Aspire Presents Rocking Horror Cover Show feat. Bluewreck (Black Sabbath) + Unsullied (Van Halen) + Kid Brother (David Bowie) + Sunhead (No Doubt)
• Full dinner and drink menu available
• The Premier Plus section is a raised area with great views and reserved seats and tables. There is a dedicated server for faster service
Bluewreck
Consisting of four friends from the Washington D.C area, Bluewreck started out just like any other band would. By getting together and playing, revamping, and making some of their favorite songs sound even heavier. Soon afterward, they all felt a natural chemistry between the four of them, who had been playing in different bands since they met in high school, but never together. They soon began writing, and eventually recording their first EP, which would be released in March of 2018. Following this release, they played some of D.C's best venues. Including Union Stage, Jammin Java, and Tally Ho Theatre in Leesburg. During this time, they continued writing for what would eventually become there first album, Out Of Control. Out Of Control was released on all platforms in August of 2018. Following a headlining show at Rock And Roll Hotel and DC9, Bluewreck released a single, titled Coming Down in March of 2019. Also in March, they were added as direct support for People's Blues Of Richmond. Bluewreck has even more planned in 2019, and hopes to provide everyone with some sonic voodoo.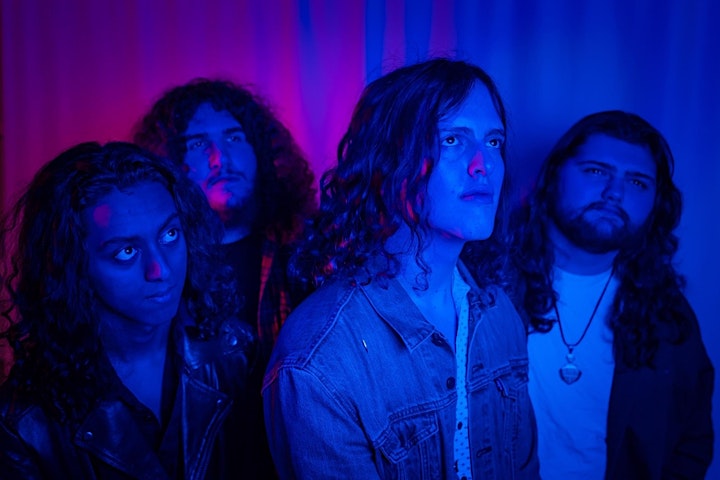 Unsullied
We are a three piece rock band from northern VA, coming to ears near you. Thanks for checkin us out!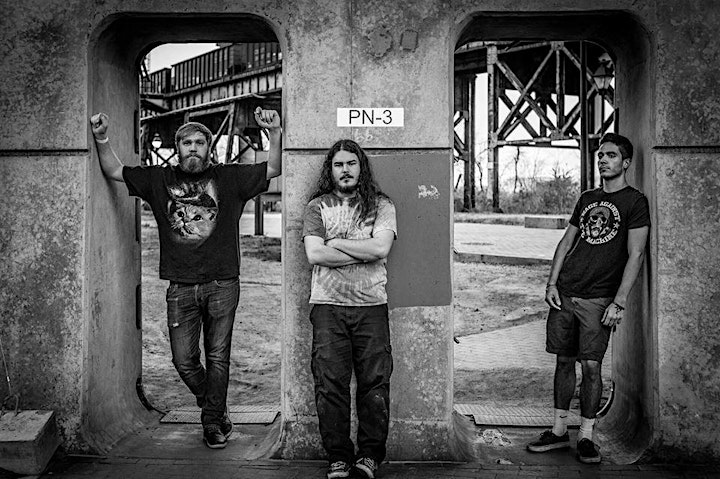 Kid Brother
Kid Brother is an independent band from Northern Virginia, founded when the celestial space gods called upon Chris, Dylan, Lindsey, Sam, and Christian to go forth and create a band in the spring of the year of our lords, 2016. Focused on originality and genuine lyricism, Kid Brother fuses together elements from rock and roll, indie, folk, and blues to create a sound that is their own.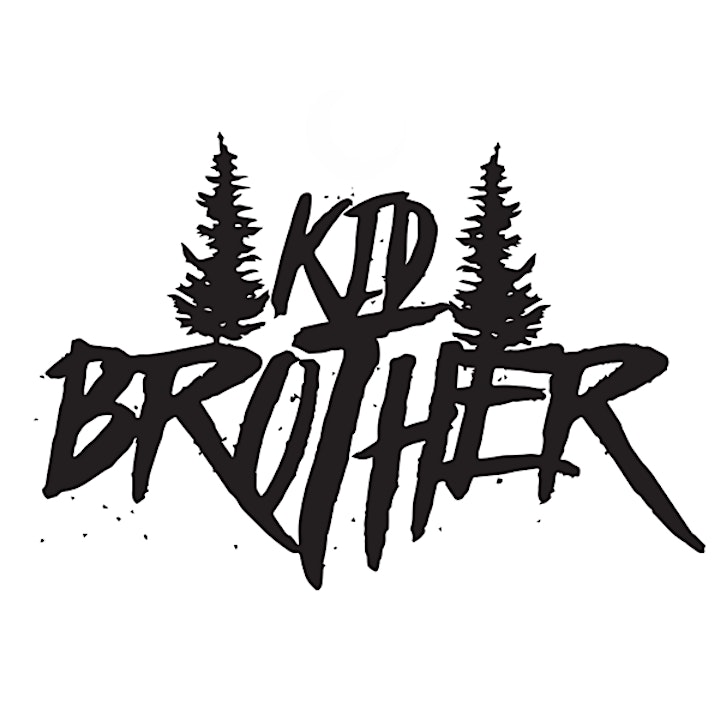 Sunhead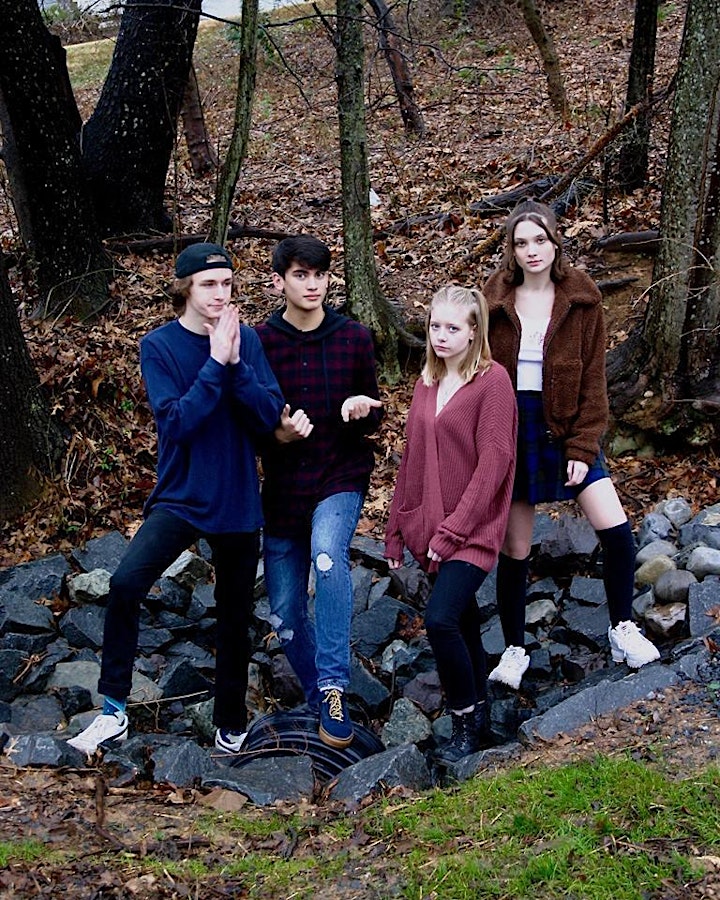 Venue Information:
Jammin Java
227 Maple Ave E

Vienna, VA, 22180