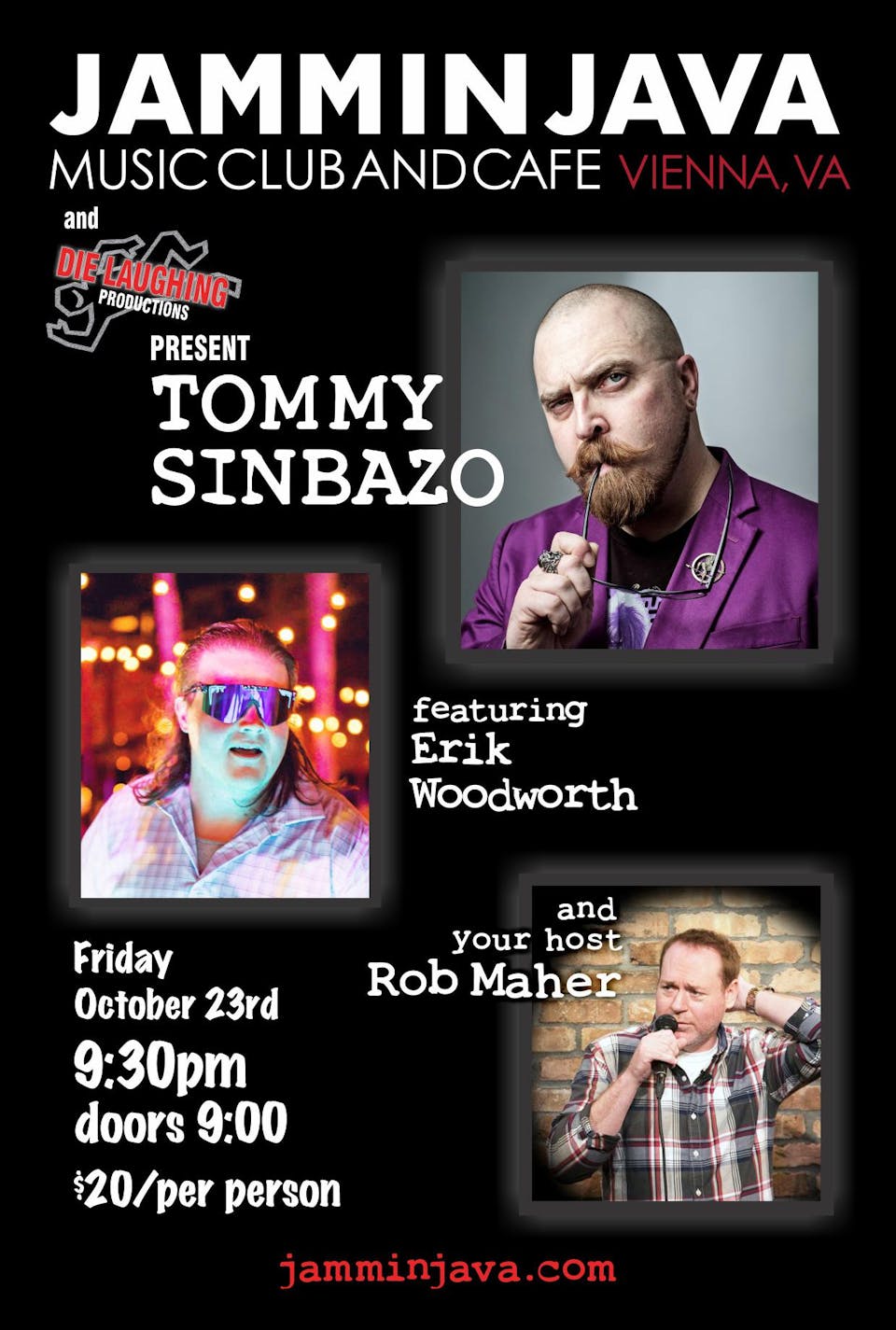 Die Laughing Productions Present
(Indoor + Distanced!) Tommy Sinbazo + Erik Woodworth Hosted By: Rob Maher
$20.00
Sales Ended
On Jammin Java
GA Seated: $20
Thank for coming to the show and supporting live music! In order to support the business and the cause, we ask that you respect our Two Item Minimum Purchase policy for all guests seated at tables. We appreciate your understanding as we make our way towards recovery!  
All seating placement at the discretion of venue staff and in accordance with VA Covid guidelines
This is an indoor, seated, socially-distanced show! Please be assured that Jammin Java has taken all safety precautions to ensure your health and safety:
What We Are Doing
All staff will wear masks at all times.
Social distancing will be enforced.
All audience members will be seated at tables. No standing room only concerts.
Our total capacity has been greatly reduced to take into account social distancing.
Directional signage has been placed throughout the venue to minimize unintentional social distancing breaches.
Multiple hand sanitizer stations have been placed throughout the venue.
We will no longer accept orders at the bar. All food and beverage orders will be taken through wait staff.
The venue has been cleaned professionally and their services will continue to be retained.
What We Request Of You
Wear a mask or face covering upon entering and moving around inside the venue. Your mask may be removed while you are consuming food and beverage but should be worn at all other times.
Adhere to social distancing as well as marked entry and exit doors/directional markings.
If you have any symptoms of COVID-19, have been exposed to COVID-19, or do not feel well, please do not come to the venue.
If you have any questions or concerns, please email thebros@jamminjava.com.
ABOUT THE SHOW:
Die Laughing Productions presents this much needed night of laughs. You've seen their murder mystery comedy shows here at Jammin Java now see their stand up comedy.
Your headliner is Tommy Sinbazo. Tommy is featured performer at the DC Improv, Magooby's Joke House and for Armed Forces Entertainment having performed for our troops in five countries. And check out his podcast LaughFinder. https://lfp.fakingitradio.com
Joining Tommy are Erik Woodworth and Rob Maher. Erik co hosts LaughFinder alongside Tommy and also can be heard every week on his podcast, Quality Time.
Rob has been seen on Comedy Central and his Dry Bar comedy special comes out this fall.
www.dielaughingproductions.com
www.facebook.com/dielaughingproductions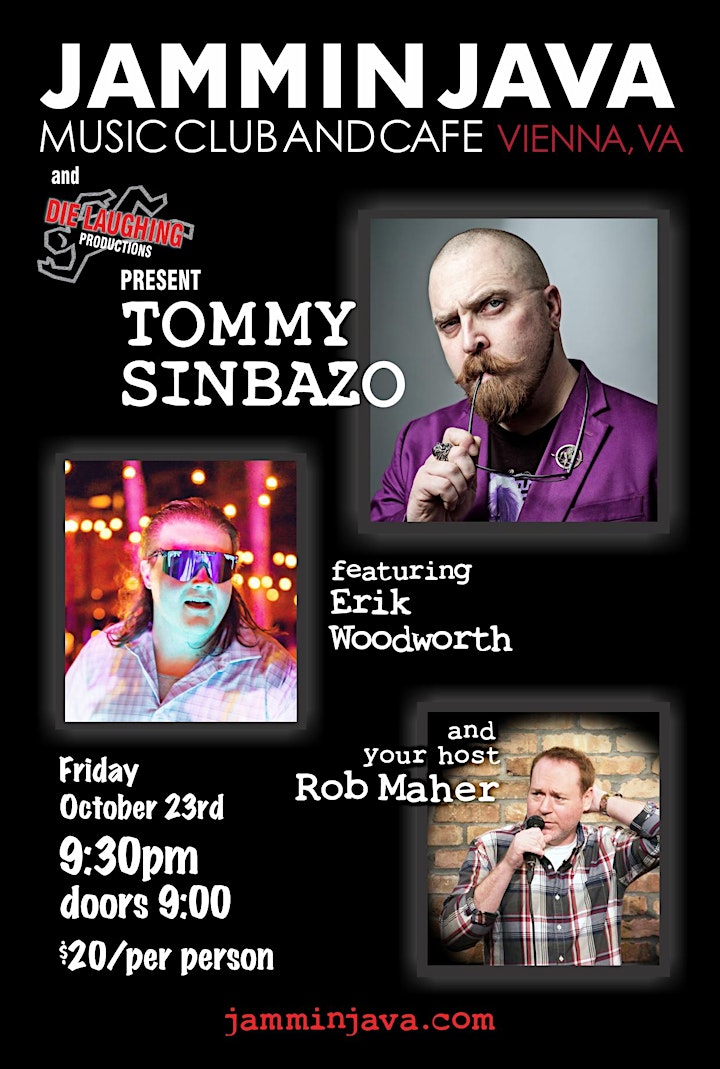 Venue Information:
Jammin Java
227 Maple Ave E
Vienna, VA, 22180